About us
Technical head start with more than 90 years of experience
We are characterised by supplying the things that others cannot, offering everything from fine mechanical components measuring just millimetres up to machine shafts of several metres in length.
However, the most important aspect is not what we produce, but rather how we produce it.
At a time when developments are moving so quickly that we will be producing something completely different within a few years, it is the road to the finished product that is the important thing. Our desire is to develop alongside new technology and to adapt it to fit our particular segment. The way we solve this task always stems from our expertise, methods and the experience we have amassed over more than 90 years. All with the aim of ensuring that, as our customer, you can supply your own world-leading products without ever compromising on quality.
This is what we refer to as Mikro-quality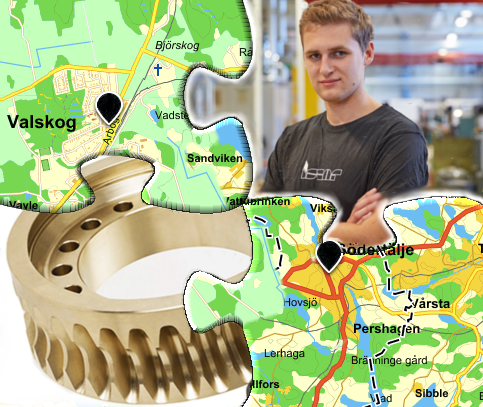 Two factories, one company
Nowadays we conduct our production in two factories and in three business areas. We have some 50 employees, with 10 in Valskog and just over 40 in Södertälje.
We have had an operation in Södertälje ever since the company was founded. This is now located in our own premises on Hantverksvägen. This is where we develop and produce fine mechanics, tools and transmission components. Our finance and overall administration and marketing services are also located in Södertälje.
Since 2014 we have also had a factory in Valskog, between Arboga and Köping. Here we focus on short lead times in small series, as well as the machining of large 5-shaft items. Our department for long hole drilling is also situated in Valskog. Before we changed our name to Mikroverktyg in Valskog, the company was known as Albins Mekaniska Verkstad.
As a customer, you can contact the relevant unit or go via the head office in Södertälje.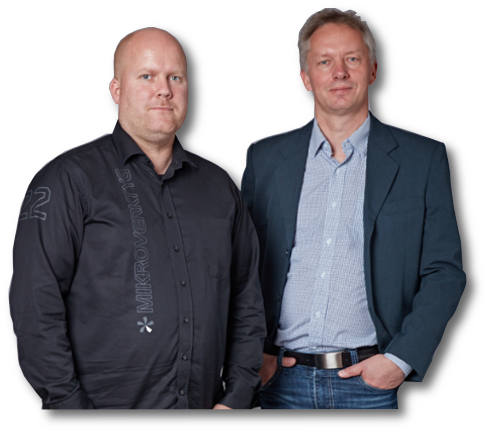 Our business concept
Mikroverktyg will be a leading supplier of tools, high-quality transmission components and advanced mechanical components incorporating Mikro-quality.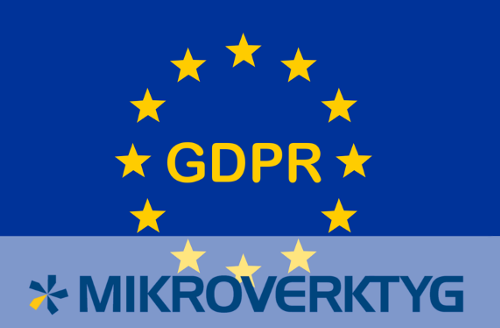 Terms of Use, Privacy and GDPR
Dear customer, employee, supplier and user.
Your personal privacy and our handling of your personal data is, always has been, and will always be important to us. Due to the GDPR, the Data Protection Regulation we update and clarify our data protection and privacy policy and how we handle, use and protect your personal data.
Read on here ...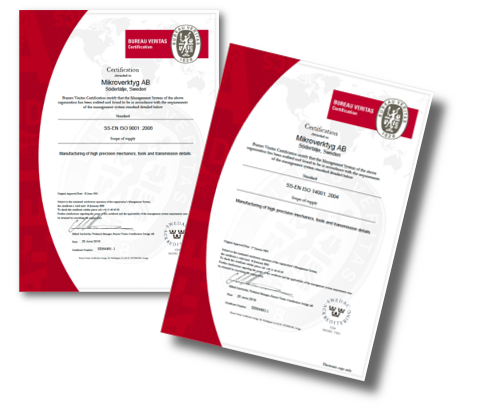 Quality and environment
Our quality system is process-oriented and designed to meet both our own requirements for a well-functioning system as well as the requirements of our customers. It is also intended to provide day-to-day assistance in our work. In future it will act as a natural part of our sustainability work.
Mikroverktyg Södertälje is certified in accordance with two quality management systems: SS-EN ISO 9001:2008 and ISO 14001:2004.
Certifikat SS-EN ISO 9001:2015
Quality and environment-policy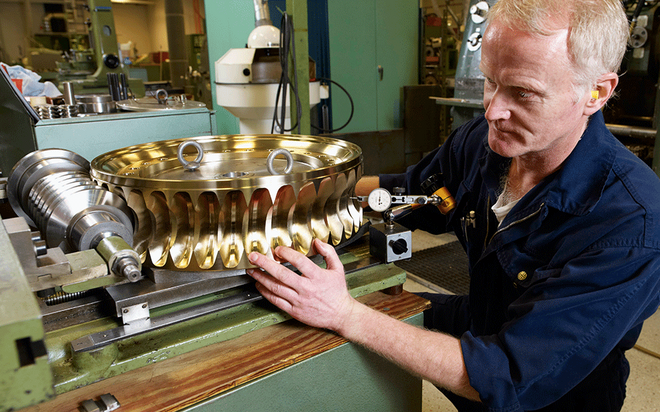 Knowledge built on 90 years of experience
Our success story began in 1922, when AB Kugghjul started its factory in Södertälje. In line with the development of new technology, the market had an ever greater need for tools offering levels of precision and quality that people had previously only dreamed about. As a result, Mikroverktyg was launched in 1943, and a few years later we also acquired the gear operation.
Over the years, we have made a number of major acquisitions and developed our capacity, knowledge and methods. The acquisition of SVA Tools, which manufactured its first tools way back in 1896, provided us with a more solid history. Today we also have a manufacturing operation in Valskog, where Albins Mekaniska was integrated in 2014.
Since 2008 we have been part of XANO Industri (publ).